Prom can be a rite of passage for young people these days. It's the day that your high school years come to an end, and you officially become a part of adult society.
To make your prom night special, remember that the prom theme is an important aspect of prom night. The prom theme sets the tone for the experience, and the dress you plan to wear adds a little extra to the ambiance.
If you are a member of this year's prom-planning committee and need some ideas to present to your group, then we have listed down a number of possible themes for prom night.
Prom Themes That Will Blow Your Classmates Away
If you're looking for something that will really blow your mind away with its creativity, try one of these ten prom themes that are sure to make an impression:
1. Moulin Rouge
This is a popular theme for prom. The Moulin Rouge was a nightclub in Paris that was famous for its cabaret shows and risqué entertainment. Moulin Rouge is also a great way to incorporate different cultures into your prom theme, as it takes place in France.
2. Dripping in Luxury
It is a great theme if you want to impress without breaking the bank. A dripping-in-luxury piece can include everything from sparkling jewellery to luxurious chandeliers hanging above the dance floor. Moreover, many online stores have a great prom dresses collection that can fit into the luxury theme. You can experiment with your look to keep it classy and sleek or sophisticated yet elegant. So, go on and decide on your outfit to rock the theme.
3. Countryside Cabin
Did your school decide to go for a countryside cabin theme this prom? It is a great theme to participate in because you have ample choice to experiment with your outfit. For instance, you can buy a cowboy hat, boots, and jeans. You can also wear a flannel shirt, which will make you look like a real cowboy.
4. Enchanted Forest
The enchanted forest is an excellent choice for any girl who wants to look like a princess on her prom night. The theme is perfect for those who want to stand out from the crowd but don't want to go too far with their idea of a unique and creative costume. If you're looking for something different from all the other girls, this is the perfect theme for you!
5. Fire and Ice
Fire and Ice is a popular prom theme because it can be done in so many ways. You can go with a classic red, white, and blue, or you can choose a more modern approach with black and white. This is one of the most versatile themes for any type of event, including proms.
6. Black and White
Black and white is another popular choice for prom. With this theme, there are many ways to go about it. You could wear all-black or all-white clothes; you could mix them up with black accessories like ties or shoes with white dresses or shirts.
7. Nautical Theme
A nautical-themed prom is always a hit! It doesn't matter if you live near the ocean or not — this theme works well in any setting because it's so versatile and timeless. For example, if you live inland but want to have an ocean-themed prom night, just add some seashells to your decorations instead of having sand on the floor like beach parties usually do.
8. Gothic Castle
The Gothic Castle is one of the most popular themes for prom, and it's not hard to see why. It's dark, mysterious, and romantic. Plus, it looks great in photos and videos. This theme works well with a black-and-white colour scheme or a darker palette like deep green or purple. A Gothic Castle theme can also be used as a subtle way to express political views or support certain causes by adding elements like ribbons or small flags with messages on them.
9.    Masquerade Ball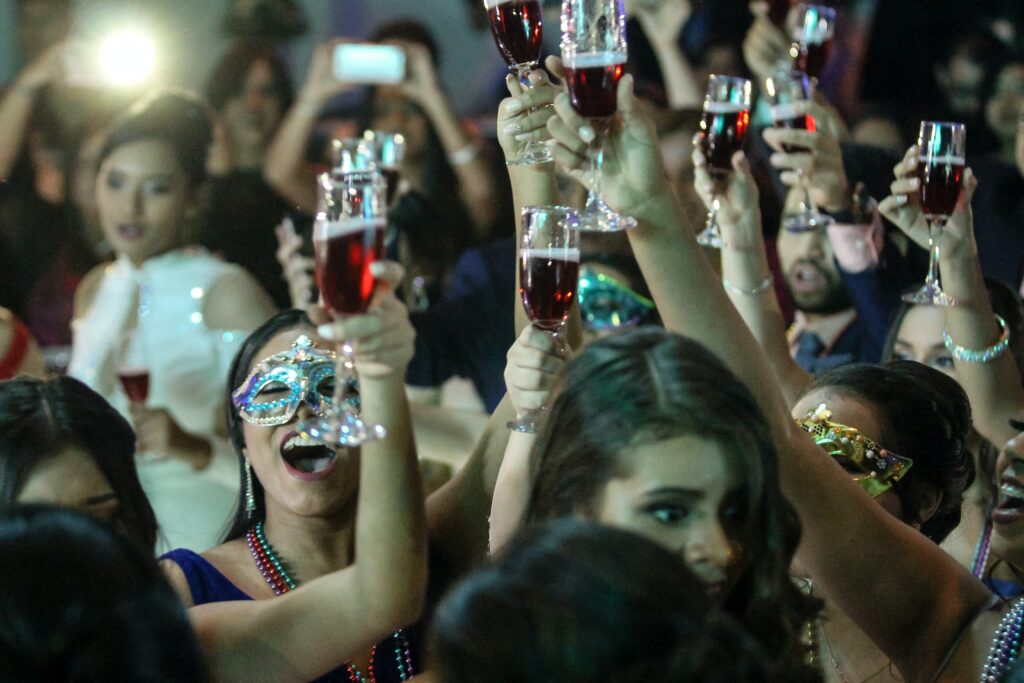 The masquerade ball is a classic theme that has been around since the 16th century. In fact, it was so popular at one point that people used to go to masquerade balls just to hide their identities! Today, you can use this theme as a way of getting rid of any inhibitions you might have about dressing up in costume and having fun with friends. Your guests will love wearing masks and dancing the night away while they try to guess who everyone is under their disguise
10. Haunted House
The haunted house theme is perfect for getting into the spooky spirit before Halloween. If you're planning a Haunted House, be sure to include decorations such as cobwebs, skeletons, and tombstones. You can also set up other haunted house accessories like fog machines, strobe lights, and fog machines.
Final Words
As we mentioned, the choice of prom theme can be a very important one. In addition to determining many aspects of your prom's decorations and overall ambiance, it also helps you decide what to wear. Browse through this article, take some time to weigh the pros and cons of each theme, and then pick something the students would absolutely love!