What have you been wearing during lockdown? Has your style changed with your circumstances, or are you wearing the exact same things as you were before the global pandemic?
We've spent time in the garden most days, so the children have had mainly older clothes on that they can get filthy in and it doesn't matter. The little boys end up covered in sand or soil most days, or on the warmer days end up having a water fight, so there is really no point wearing anything else.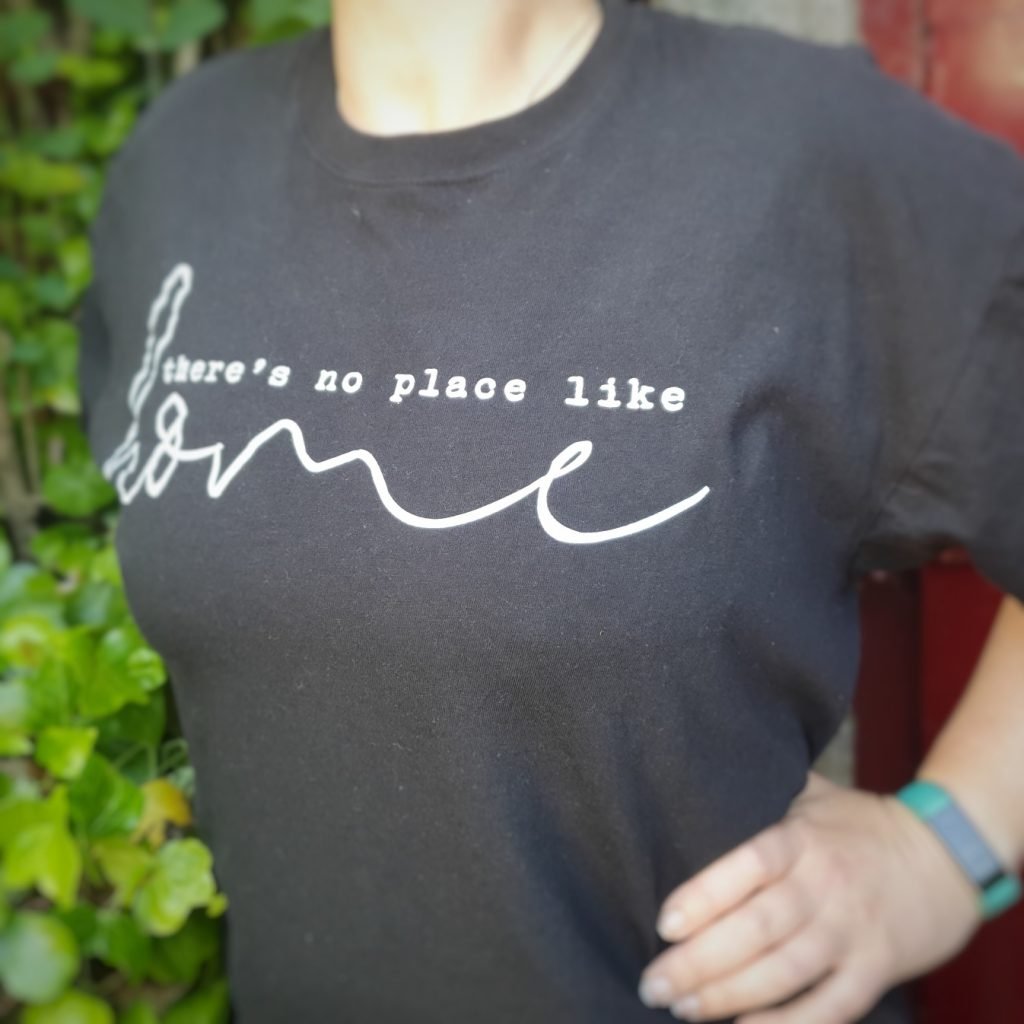 On the colder evenings they've enjoyed putting on cosy loungewear or onesies for a movie night. Some days the washing pile seems huge because they've somehow managed to change their clothes several times in the day, and I generally find a pile of wet clothes in the shower most days!
Two of the children have been running every day, so they've been wearing lots of their sports clothes as well.
I've generally found it useful to wear sports leggings most days. I prefer the ones with the leg pockets in as I can put my phone in there. I'm backwards and forwards so much between rooms, or from inside to outside, if I don't have a pocket I end up leaving my phone somewhere random and not being able to find it for ages.
It helps to have it on me so I can reply to emails when I get a couple of minutes, to take photos and to look up random things online that we may need during the day, such as when is the next full moon – as we are currently watching the moon change through a telescope on the clear nights.
One of the other reasons I find it useful to just wear sports leggings most days in lockdown is because it enables physical activity. I've said this before, but I find it much easier to be active when I'm dressed and ready. This allows for spontaneous exercise when I get a few minutes, rather than having to go through the rigmarole of getting changed specifically to exercise.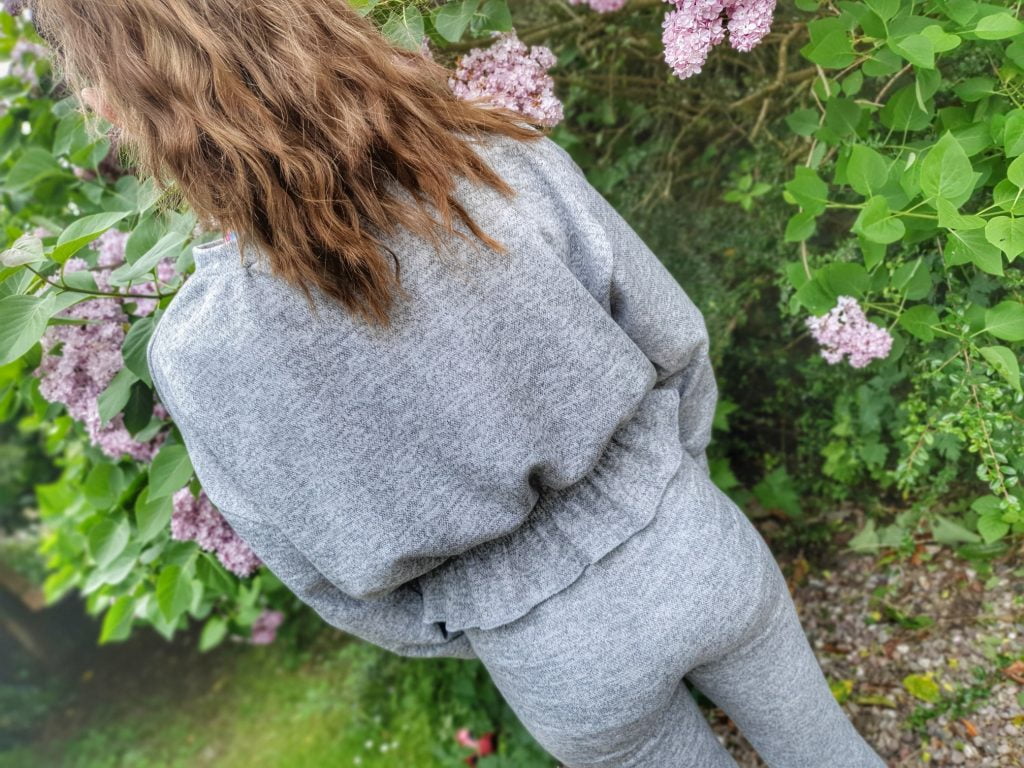 We've been doing lots of outdoor workouts and things like the bleep test in the garden, so being ready first thing has really helped with this.
On the warmer days I've just been able to wear a sports bra and an vest top, and then when it's been a bit cooler, I've tucked in a t-shirt or worn a hooded top. In general, we've been so lucky with the weather though and we've had some really warm days.
I've not worn my jeans once since lockdown and I've not put on a single dress either. Generally I end up gardening at some point in the day, so things like that just aren't practical for me right now, slogan t-shirts have been more practical – having said that, my tan lines are starting to look a bit funny! I've realised I've got tons of racer back sports bras and vest tops, which means my tan lines are not varying much, so I do need to mix things up a bit.
Footwear wise I've many been wearing wellies, trainers and flip flops and the children have been the same really. They are often in shorts and t-shirt and their wellies in the garden playing in the sand or just exploring. Wellies and shorts remind me of summer festivals!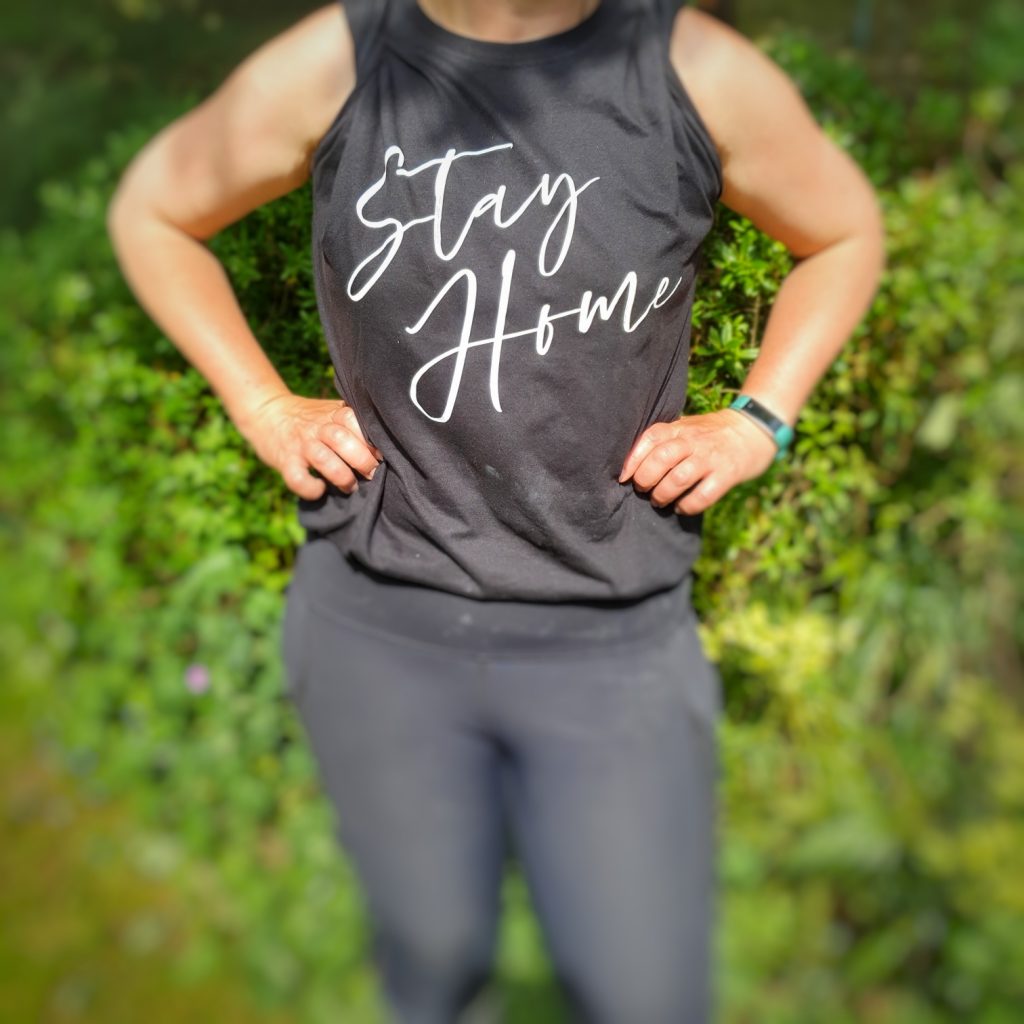 Looking back at our photos of lockdown, right at the start we were in warm coats and gloves! I guess that confirms how long this has all been going on for really. The school uniforms got washed, ironed and put away in that first week. At this rate not much of it will fit by the time it's needed again. The children seem to be growing so fast as the moment.
What has your lockdown wardrobe mainly consisted of? I know some people who normally wear quite smart things on a daily basis who have bought loungewear and some more casual outfits during lockdown, just so they can be a bit more comfortable.
Then, I've seen pictures of lots of people dressed up in their back gardens in their summer dresses. Have you found yourself wearing lots of the same thing, or have you been trying to mix things up a bit?
This is a collaborative article.