Thinking of giving your bathroom a make over? If so, one of the things you will need to carefully consider is the floor. You have tons of choices available, but it all depends on the look you want to achieve, as well as the budget you have. Not only does the floor need to be aesthetically pleasing, most importantly it needs to be waterproof! On top of this, an ideal bathroom floor should be easy to clean and highly durable too. With that in mind, lets take a look at some of the options available.
Tiles
Tiles are probably the most traditional option when it comes to bathrooms. Totally water resistant, and highly durable due to their hardness, they are perfect for bathrooms as they stand tough against any potential scratch or spillage. Aesthetically speaking, tiles add a very classy touch to the bathroom and are available in a wide range of materials, styles, colours and shapes.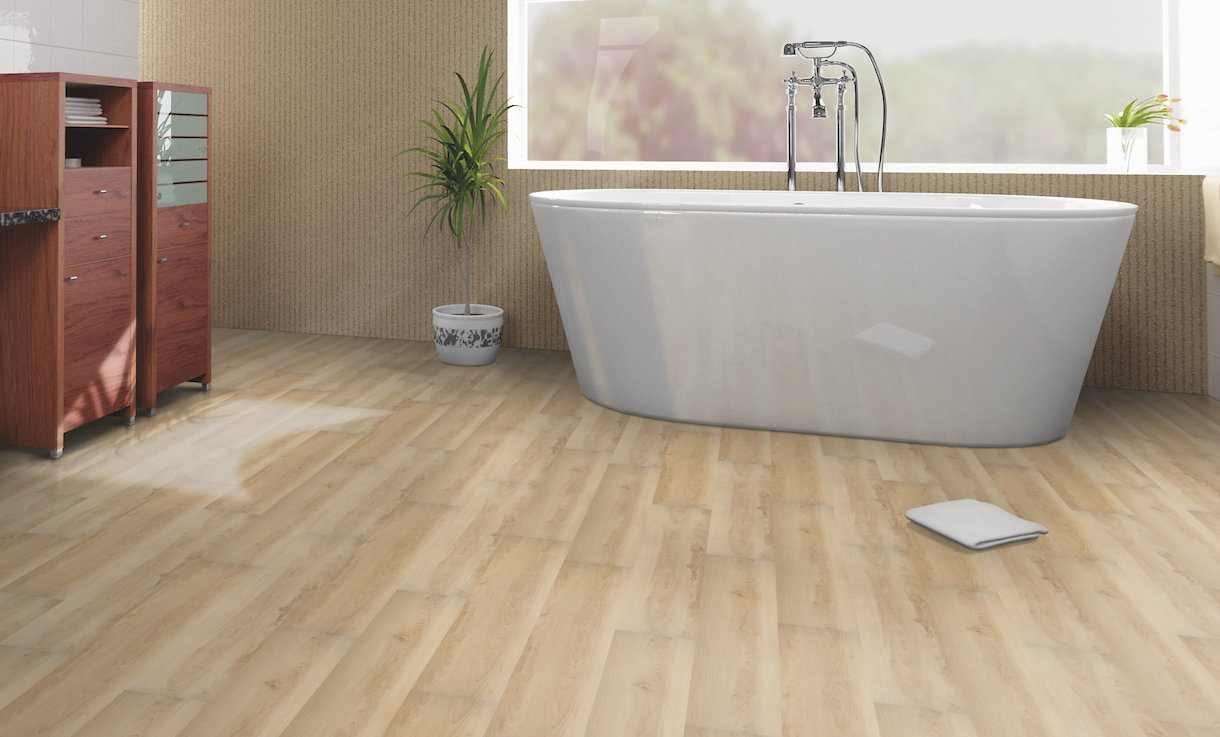 However they have their cons too, mainly the price. Tiles are one of the most expensive floors on the market. Not only do they cost a fair chunk to buy, but should any damage occur then you will need to either replace the single tile or the entire floor. Either way, it's not cheap! Tiles are also pretty cold underfoot, which isn't always the most comfortable experience – especially if you're stepping out of a lovely, warm bath. One of the main disadvantages, and probably the factor that throws most people off buying tiles, especially if they have a family is the slipperiness. As you can imagine, tiles are bound to get wet in a room like the bathroom, but if you have small children running around this can be quite risky.
Laminate Flooring
Over the years, peoples perspectives on what is and what isn't traditional has changed somewhat. So much so that many are now considering wood effect flooring in their bathroom. Of course, solid wood is off the cards as it does not cope well with moisture levels. If you do want to mix it up a bit, laminate flooring can be an interesting choice. This floor perfectly imitates real wood, but it is much cheaper. Laminate flooring is also very durable, mainly because it is made up of four layers: the backing – which acts as a barrier against the moisture, the core – that gives stability to the floor, the image – what gives the floor the wood look and finally, on top there is a protective layer.
Although laminate can be fitted in bathrooms, it's important to stress that it is waterproof, not water resistant. So if standing water is left untreated on the surface, it will eventually seep through and cause damage to the core, in effect ruining the floor. If you do wish to install laminate in your bathroom we would strongly advise checking with the manufacturer of the floor to see if it is safe to do so first.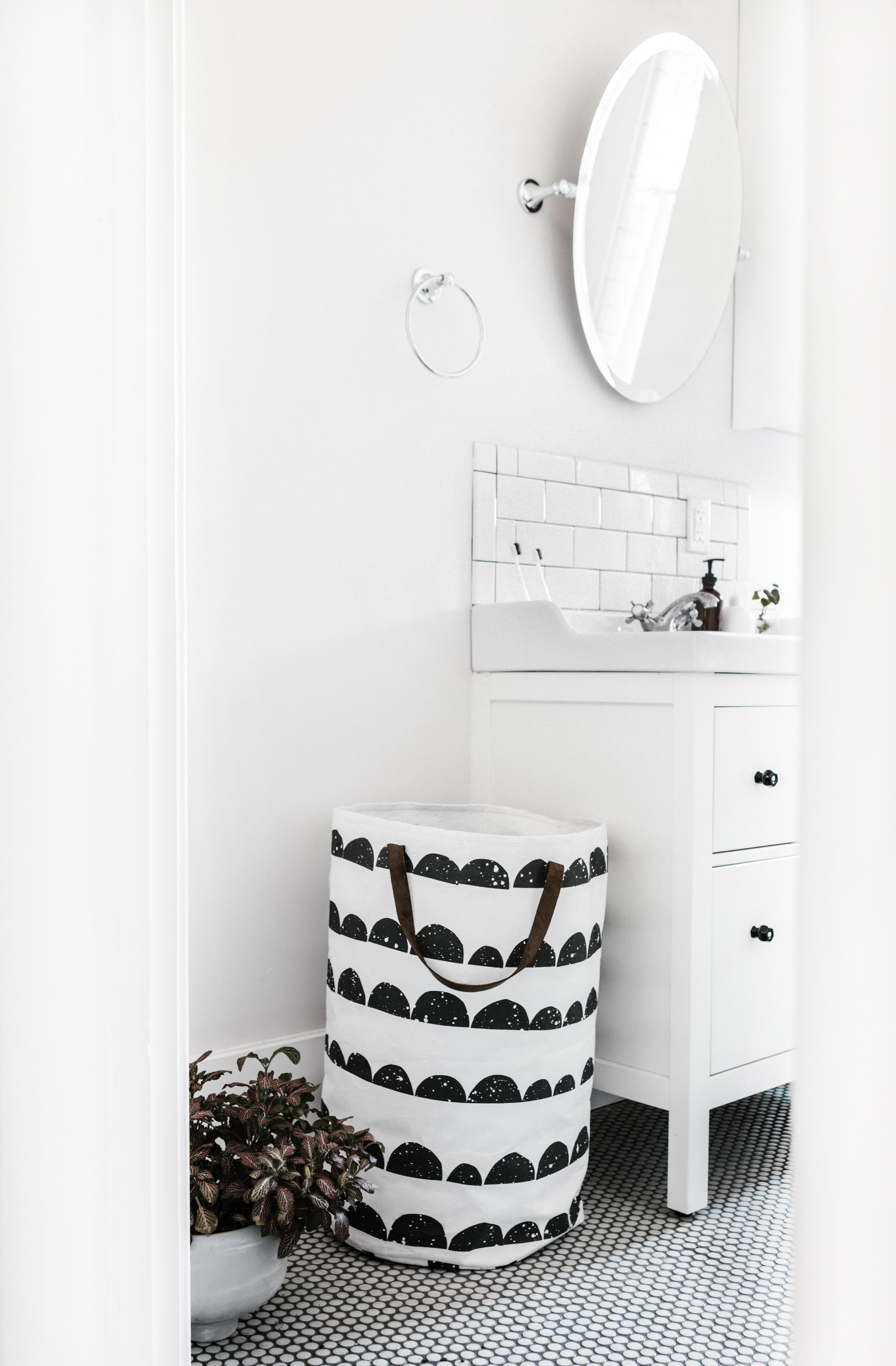 Vinyl Flooring
Vinyl floor tiles are one of the safest, most popular options when it comes to the bathroom. This floor has seen a massive shift in the last few years, and for good reason too. Not only is it one of the cheapest floors on the market, but it harbours many of the same qualities as other floors. Vinyl floor is the result of a combination of different plastic materials such as PVC. Thanks to this, the floor is totally water resistant, easy to clean and very durable. In terms of appearance, vinyl is able to imitate tiles and wood, plus a number of other styles.
This is also a very easy floor to install, so it is perfect if you are a DIY lover! This attribute makes vinyl floor tiles an even friendlier floor for your pursestrings, and more importantly, it is also children friendly as it is not slippery at all. On top of this, vinyl is also really easy to clean and maintain, in fact it has often been described as one the most hygienic floors due to the way that dust and dirt cannot stick to it.