A 75th birthday card can come in three forms. These are 75th standard birthday cards, birthday cards from independent creators (which involve art shops, card designers or online special card services like Boomf) and free online 75th birthday card templates. An artistically designed watercolour 75th birthday card can also be created by artists and other independent creators.
A 75th birthday is also called a platinum (diamond white) jubilee. So, you could decide to get a 75th birthday card that is designed with the appropriate theme colour. In this article, we will be giving some 75th birthday card wishes that might inspire you.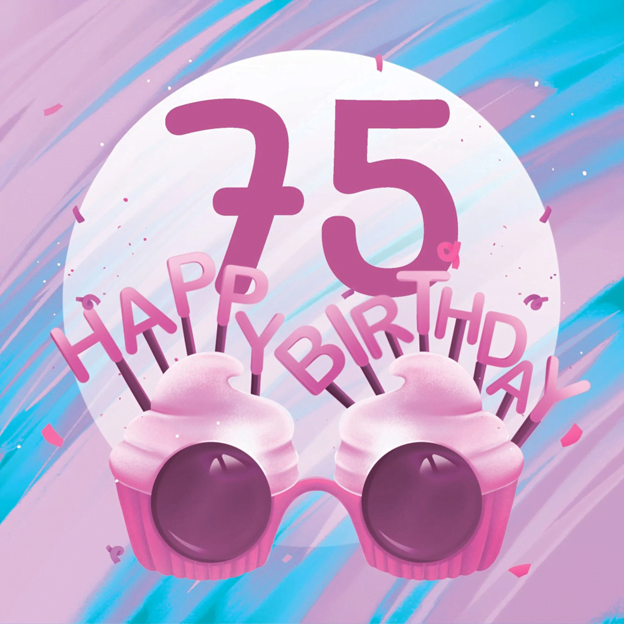 Meaningful Wishes for a 75th Birthday Card (for your spouse, or special people)
Happy birthday, (insert the recipient). As the days merge and seasons roll over, your steps become slower and your strength reduces. However, my love for you and your relevance in my life keeps growing. Happy 75th birthday, my charm!
You may have lost the vigour of your youth but the glint in your eyes still keeps us in line. Happy birthday to this terrific personality. May your years have peace, joy and hope.
Happy 75th birthday, this is the year you shake off those chills, aches and weakness. Wake up, go to the gym, lift some weights and live your best life.
It seems the 7th decade is dedicated to diamonds. Happy birthday to the best jewel I have the pleasure of knowing. I feel lucky to have met you: your worth is incomparable. Happy birthday to the source of my (you can insert your own words here).
Funny 75th Birthday Card Wishes
As the common saying goes: wrinkles are tally marks of your years. May your face be full of them and may your life be the opposite of your jokes.
Does your back ache? Are your bones weary? Does the toilet seem far away? Well, that's on you, better you than me. Welcome to the year it gets better… or not.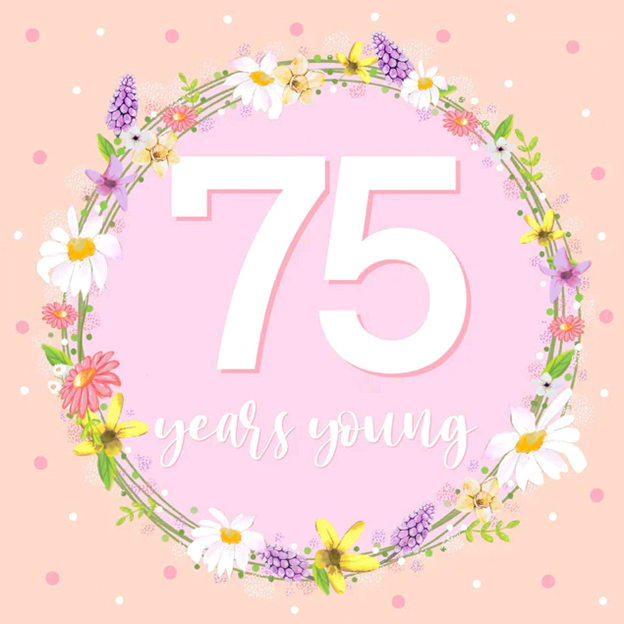 Poems for a 75th Birthday Card
On starry skies and sun-kissed coasts
Lies the wishes of the ages
A new page has been added to your story
And the custodian of wishes awaits your command.
Do not look to the stars for a response but focus on the way who smiles down at you.
Happy 75th birthday, write your story with excitement!
A 75th birthday card should depict all the glorious years the recipient has spent on earth. It's definitely worth giving such a card a personal touch when you make a choice.