Sweet, crumbly and oh-so caramely, Lotus Biscoff biscuits are what my children refer to as the coffee biscuits, even though no one in our house drinks coffee! Apparently, the reason these are so often served with coffee is that the sweet taste of these biscuits perfectly balances the bitterness of a cup of coffee – the most wonderful combo…apparently!
My children LOVE these, having first tried them on holiday. Do you like Biscoff biscuits? If so, how did you first try them?
You can imagine how happy they were when I also found out that there is a Biscoff spread – a spreadable version of this biscuit goodness, what's there not to love?
I like to always have Lotus Biscoff at home as I use it quite a bit in baking and the children enjoy them as a snack – because of this, I usually bulk buy Lotus Biscoff from Springvale Foods, fine foods wholesaler. They stock a variety of Lotus Biscoff products, including Biscoff spread (both smooth and crunchy) and Lotus biscuits, such as original biscuits and sandwich creams in various flavours. As A July Dreamer further explains, Springvale Foods is a "family-run business that specialises in sourcing and offering unique and exclusive food brands."
Whether you have a farm shop or an independent food shop, Springvale Foods has a variety of premium and artisan goodies that will be perfect for your shelves! Even if you just like to stock up on your families' favourite foods, I'd recommend Springvale Foods.
Today, as an ode to my children's favourite biscuits and biscuit spread, I've decided to share some of the best Lotus Biscoff recipes I found online, so both you and I can try something different at home. You might be an experienced baker or you might not have any experience in the kitchen, don't worry – I found some delicious recipes that anyone can make!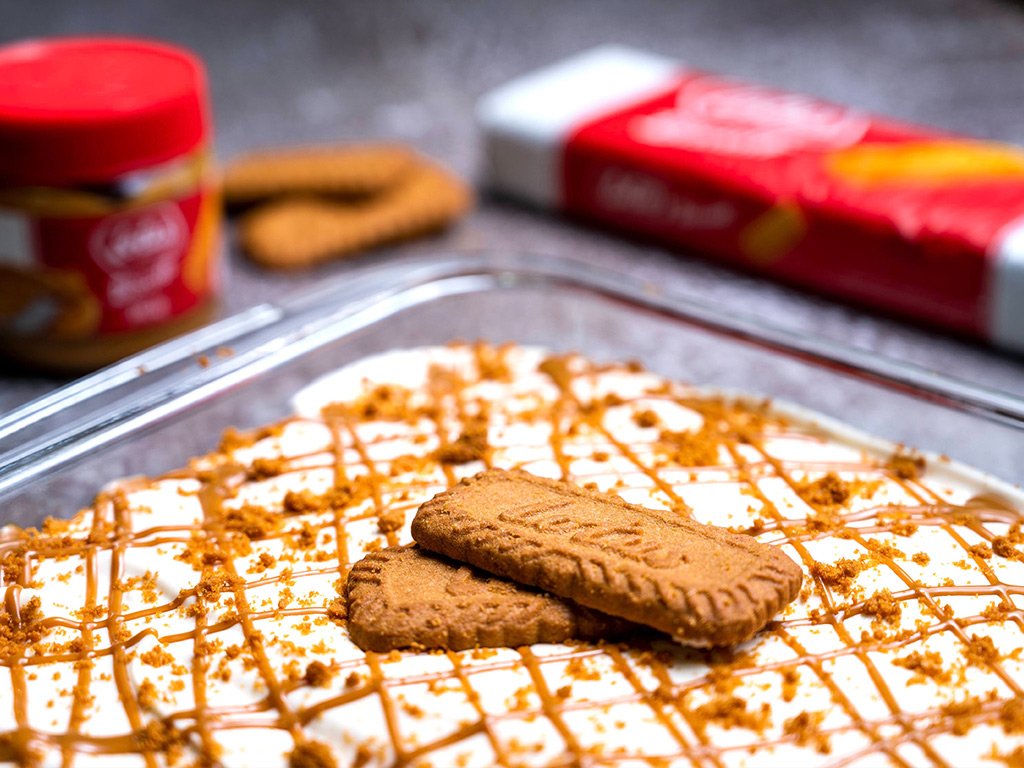 No-Bake Lotus Biscoff Cheesecake by Pretty Simple Sweet
Impress your friends and family at a dinner party with this quick and delicious dessert. These individual no-bake Lotus Biscoff cheesecakes will make everyone ask for seconds!
Lotus Biscoff Milkshake by Tomatoes Tomahtos
All you need is Lotus biscuits, ice cream, milk and if you are feeling it top it off with a little bit of whipped cream and some crushed biscuits. This milkshake is the perfect sweet and refreshing drink for a warm summer day!
Biscoff Truffles by Bee Sweet
Imagine Biscoff truffles dipped in white chocolate and drizzled with even more Biscoff – no need to imagine anymore! This recipe by Bee Sweet will turn your Biscoff dreams into reality! Perfect to make as a sweet treat for yourself or wrap it in a clear bag, make a pretty bow and gift to your loved ones.
Biscoff Fudgy Brownies by Sugar Salt Magic
These Biscoff brownies are simply incredible are will be the only sweet treat you will ever need. If you love rich, fudgy chocolatey brownies and have a passion for Biscoff biscuits, you will absolutely fall in love with these Biscoff biscuits.
Do you love Lotus Biscoff as much as my brood do? Tell me your favourite Biscoff recipes below!