Would your little one like to take care of a Baby Annabell® brother?
He is still very young, so he needs plenty of sleep: rock Baby Annabell® brother in your arms and you will really be able to see him close his little eyes and fall asleep! When he wakes up, it's time for something to eat. When you give him his small bottle, he will move his mouth and eyes as he sucks – just like a real baby!
If you stroke Baby Annabell®'s cheek or gently pat his back, he will move around to show you how much he likes it.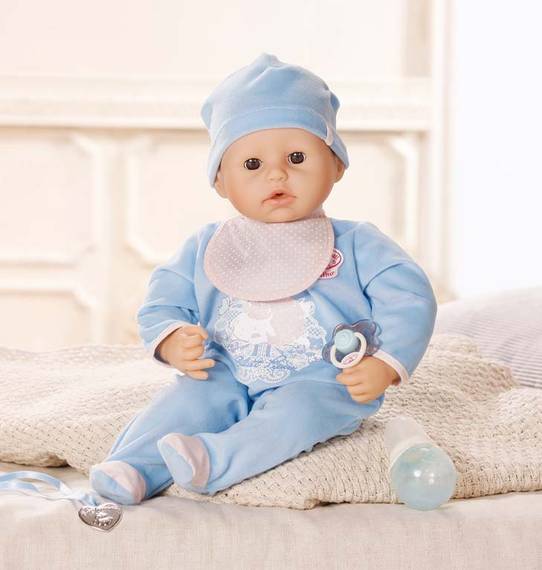 What if he cries? Don't worry. With the dummy included and your excellent care, he will be happy again in no time and you can plan a visit to the grandparents or to your friends!
Baby Annabell® allows realistic, imaginative role play and encourages the development of responsibility and empathy.
Now the exciting part…
A chance to win one of your own.
UK entrants only please – just enter the easy widget below.
Win a Baby Annabell Brother Doll