In a peaceful little clearing in the heart of the woods, an abandoned picnic has become the site of a fearsome frenzy. The tiniest critters of the undergrowth are going antennae to antennae to win the spoils, until the plucky black ant, Mandible, discovers the ultimate treasure – a box of sugar! Little does he know of the little ladybug already hiding inside.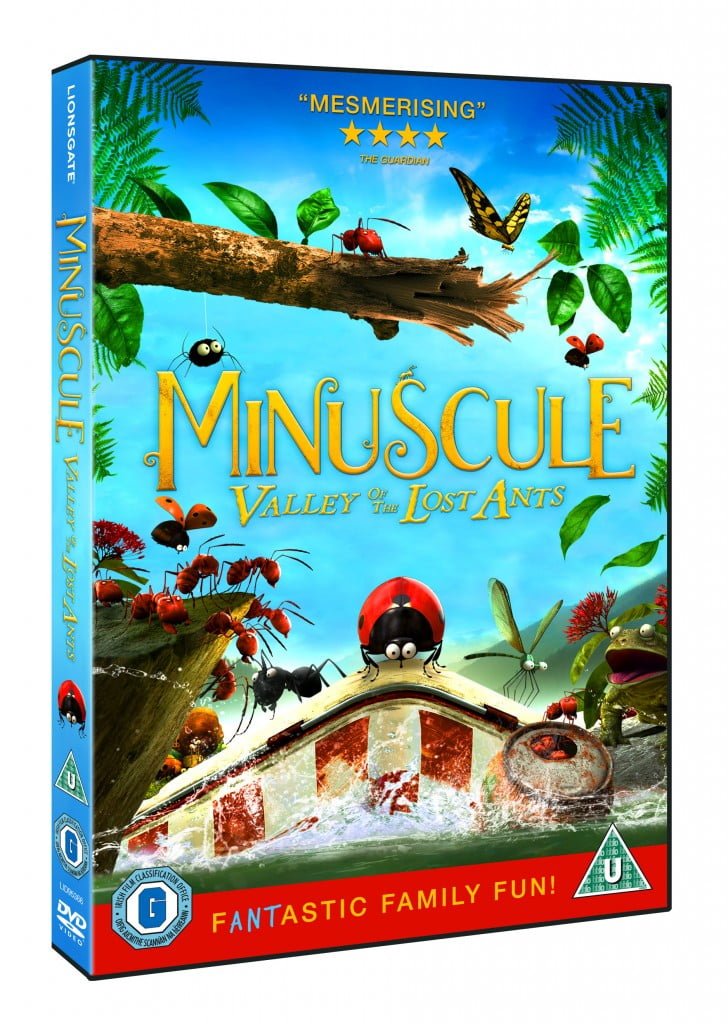 Suddenly, the bold young ladybug finds herself caught in the middle of the battle between two tribes of ants, when the box of sugar sparks the attention of the formidable red ants! Together, Mandible and his ladybug friend must protect the anthill from the red ant warriors in this tale of teamwork, friendship and fun!
A fantastic tale taking place at ground level, MINUSCULE: VALLEY OF THE LOST ANTS is the perfect back-to-school treat for all the family. Based on the popular CBBC TV show, MINUSCULE: VALLEY OF THE LOST ANTS blends stunning CGI animation with live action backdrops to really transport little ones to the undergrowth where they'll embark on a huge adventure with the tiniest heroes.
If you love a good family movie night this is the perfect choice.
MINUSCULE: VALLEY OF THE LOST ANTS is released on Digital Download from Monday 19th September and on DVD Monday 26th September.
We are offering you the chance to win your own copy of this lovely family movie – just enter the widget below .
UK entrants only please.
Win a copy of Miniscule on DVD