The two older children loved watching Mr Tumble when they were smaller. I still catch them mesmerised by the show now when the little boys are watching, although of course they claim they are only watching with the little ones!
There is something wonderfully engaging about 'Something Special' and we are certainly big fans. The little boys signed before they could speak so we have found it useful from a parenting point of view as well, as far as communication goes.
The little boys now watch Something Special and copy the signs, repeating them back and showing us. I frequently see them using the signs when communicating with others and out and about and they will also use them at home. It doesn't stop them using their words, like I've heard some parents comment, for us it just improves understanding and communication.
If your children love all things Mr Tumble then you will be pleased to know that there is a Something Special interactive magazine out now, which brings the characters off the page.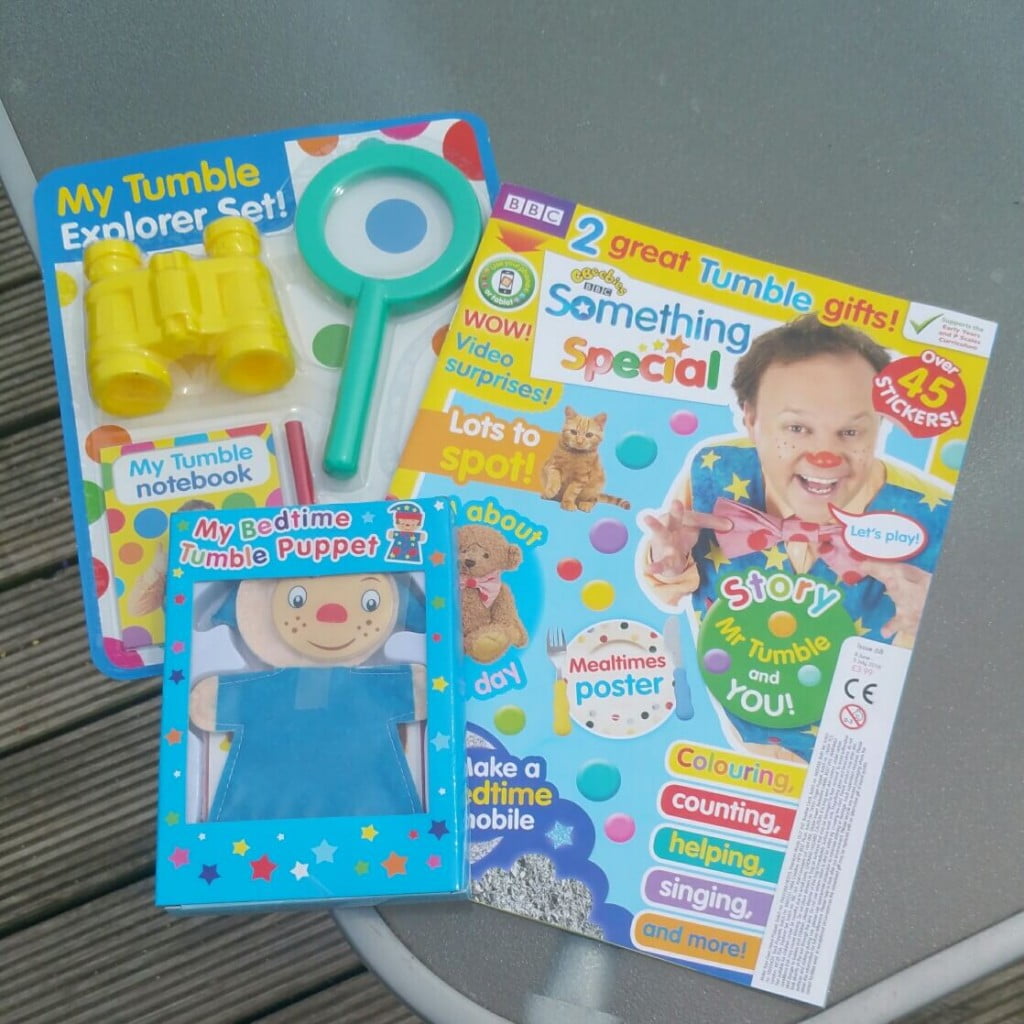 As usual with these magazines, there are some gifts included. This one came with a puppet and an explorers set which I think is quite good for a magazine and the types of things little ones love.
This issue is packed with fun things to do, with stickers, colouring, lovely makes, a story and much more. Plus, you can Blipp to watch Mr Tumble painting a picture, sing and sign along to Twinkle Twinkle Little Star, join in with the Friends song and even get some exclusive messages from Mr Tumble direct to you! It's the liveliest issue ever and sure to make your little one smile.  It also makes it easier than ever for little ones to play and giggle with Mr Tumble and his friends.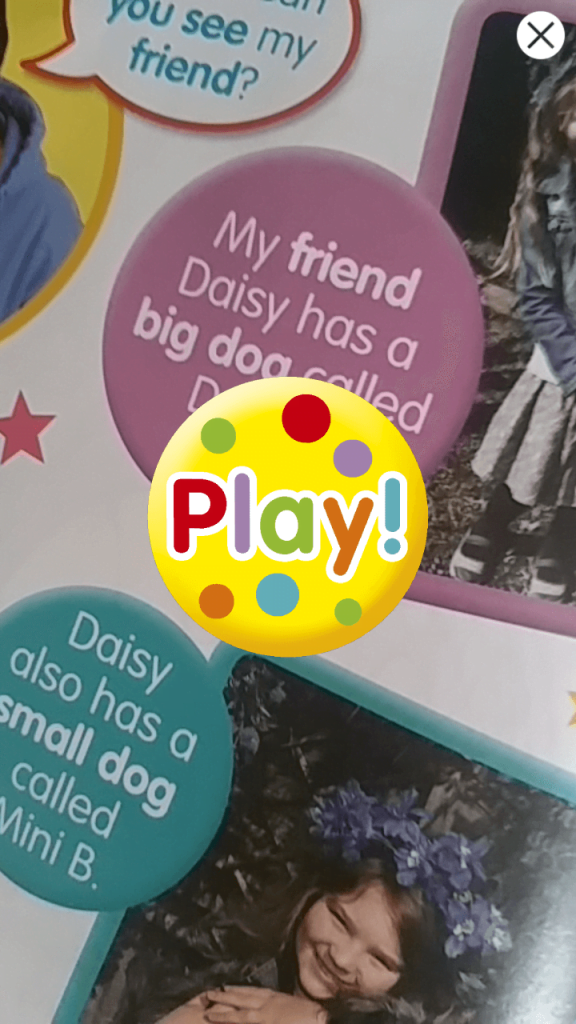 It's hard to show the app off in all its glory to be honest, but if you download the Blippar app (free on iOS, Android or Windows) you can see for yourself. Just point Blippar at the specific sections of the magazines and your little one can interact with Mr Tumble. The little play button will whiz around like in this screenshot below.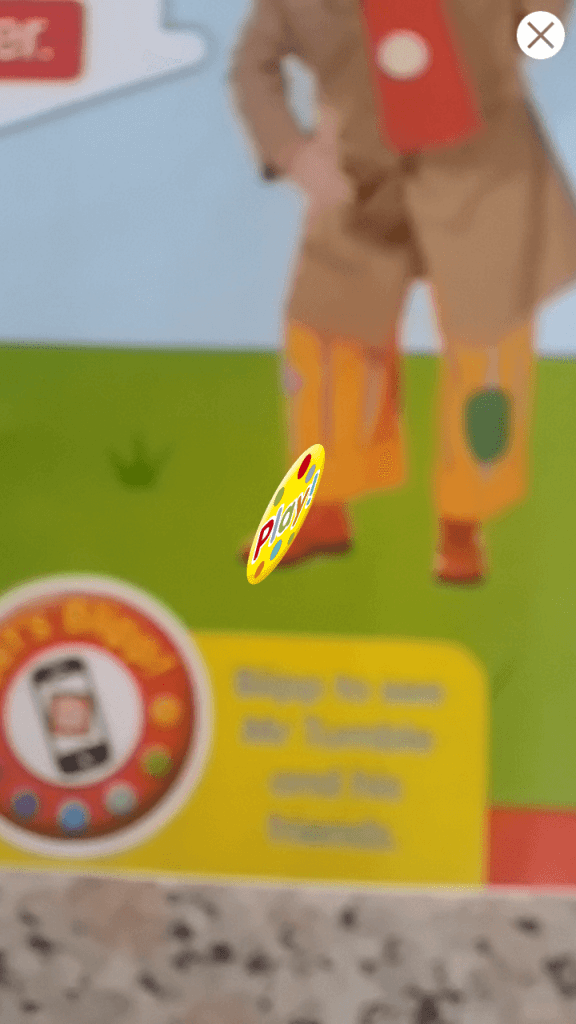 There is absolutely heaps to do in the magazine, and the interactive Blippar element is a new exciting way for children to discover and learn. We especially love the sing-a-long Twinkle Twinkle Little Star feature as that is one of the little ones favourites. To learn the signs to go along with this is really great.
Suitable for two years upwards but lots of things younger ones can join in with too. One of the things we really liked about the magazine is that it is structured in much the same way as an episode of Something Special, helping the children to recognise what comes next.
This special issue of the Something Special Magazine will be out today, 8th June and costs £3.99.